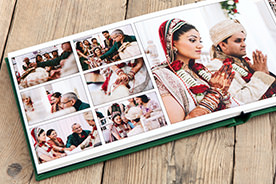 Albums
Showcase, inspire, sell
Albums
Showcase, inspire, sell
In a nutshell
Put your work in clients' hands and see the impact for yourself.
From a single, stunning album to a complete set with downscales and duplicates, now is the time to create your perfect album range.
Contact samples@loxleycolour.com to discuss your exact requirements with the team and enjoy a custom-made package with incredible savings.
*Sample albums feature the word 'sample' printed on the end page.
Production Time
7-10 Working Days